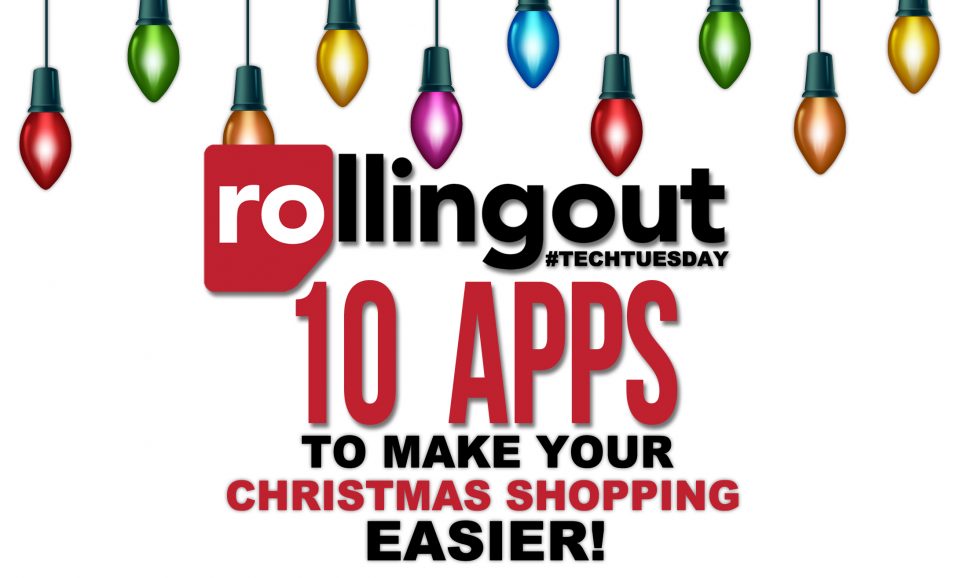 It's the most wonderful time of the year — it's also the most expensive and sometimes the most stressful. Technology has always had a way of making our lives much easier, so why would the holidays be any different? Whether you're just getting started or looking for that last gift idea, these 10 Christmas shopping apps for IOS and Android are guaranteed to make your Christmas shopping a lot easier.
Santa's Bag
This helpful app will streamline all of your Christmas shopping. Featuring lots of cool tools for budgeting, allocating gifts and keeping track of present ideas transforming you into a smart Christmas shopper. With the built-in countdown to Christmas, it's like having your very own North Pole at your fingertips. The shopping to-do lists help ensure no one is left out. Grab Santa's Bag now on iOS.
Amazon
With Amazon's wish list feature, you can make lists for whatever you want, collect lists from friends and family and mark off what you've bought for other shoppers. No other Christmas shopping app fulfills your online wishes better than Amazon. If you haven't already, download Amazon to your phones wish list now iOS and Android.
Quick Scan
How annoying is it to find the perfect gift for the worst price? Quick Scan gives you the power of a personal shopper at your fingertips. Find the best deals without running all over town losing your patience and those extra coins. This simple yet amazing Christmas shopping app lets you scan an item in any store to see if it is available somewhere near you for less money. Save some time and money by downloading Quick Scan now on iOS. No worries, Androids Red Laser is for you.
InstaCart
Expecting a house full of guests this holiday season and running low on time? InstaCart by Publix is the No. 1 personal grocery-shopping app that delivers to your home in as little as one hour. With vegan and organic options as well as fresh produce and bread, your guests are sure to be pleased. Spend a little less time shopping this season by downloading InstaCart now on iOS and Android.
Gilt
Gilt helps you find the best designer luxury brands at discounted prices. With categories like fashion for men, women, children, home décor, even local deals and travel, you can now shop for the label lover in your life without any guilt. This Christmas shopping app offers mobile-exclusive deals to customers, making it even more attractive this holiday season. Best of all is, if something isn't available, adding it to your waitlist will automatically set off a reminder when it does become available. Shop Gilt Free by downloading it on iOS and Android.
Geek
Geek may just be the most appealing if you or your loved one has a thing for technology. After asking you what you would like to buy, Geek generates you a feed of products promising up to 80 percent discounts. This tech-savvy shopping app is worth keeping an eye on for stocking stuffers and outrageous deals. Download Geek now on iOS and Android.
Groupon
True smart shoppers never sleep on a great coupon. Tiffany Haddish isn't the only one who knows how to save a buck or $50. Groupon is still my favorite shopping app because of their wide range of discounts. From experiences to products and services, you cannot go wrong with a Groupon purchase. You can save more than 50 percent off on some items. Plus, you can search, purchase and redeem Groupons directly from your mobile device. Don't be afraid to save some real money, download Groupon now for iOS and Android.
Hopper
If you're lucky this holiday season to be traveling to visit family or loved ones, you'll only need to shop for gifts and travel of course. This travel app helps you hop on and search from billions of flight prices every day to predict the best time to purchase. These recommendations can help you save up to 40 percent off holiday travel, leaving you some extra money to shop some more, of course. Hopper is available now on iOS and Android.
Red Stamp
Red Stamp allows you to create customized greeting cards from the comfort of your device's screen. Card creation is a snap, with numerous templates, customizations, and the ability to add your own images and text. There's a generous selection of templates, with more collections available as in-app purchases. While you can commission and mail your custom card, Red Stamp also allows you to email, share or download your card
Red Stamp is available now on Android.
Sephora
Simply put, there is a little girl, young lady or woman in everyone's life. Sephora closes out our list of the top 10 apps that will make Christmas shopping easier because of its history of rewards points and free gifts for shopping. Sephora is heaven on Earth, so it's no surprise that their app is just as amazing as the store itself. They make it worthwhile to download and use the app because they offer mobile promotions that aren't available in store and you can collect points when purchasing in the app. Download Sephora now on iOS and Android.
Be sure to visit us every Tuesday at rollingout.com and watch Tech Tuesdays with Randy Fling for the latest in technology for our culture.